Parents stay
Last night I dreamed that his father, I am the unit meeting, he suddenly appears on the outside of the meeting room, a face gaunt desolate ... ... His father has been dead for two months, as he remembered dying before the big stars falling tears, I just fell into the inescapable heart punishment.
歸我管
That night nursing home phone that my father is seriously ill, I'm partying. At that time, the atmosphere was warm, I drank a lot, my life, my classmates and I said:" my father is all right, I got this phone is not a two time." When I arrived at the hospital with alcohol, father has been in a coma, nursing home say father was holding the last breath, waiting for me. See me, father's weakness to open the mouth, but there are thousands and thousands of words, has said a man, big tears rolled down from his eyes, then, he closed his eyes wearily, and he did not wake up. I kind of awl heart pain and remorse, nobody can understand.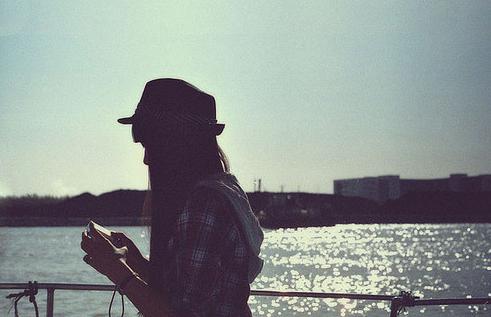 Five years ago, his father was unable to take care of themselves. Mother had died, called father became a burden to me, probably because of illness, her father's temper is weird. In the nursing home three years ago, I have to find my father had eight nanny. Sometimes I get home from work, was about to give children to cook, nanny to the phone, said his father got angry again, refused to eat. If I were not there for the day to see his father, and his nanny going, he said, the girl cooking. The girl.
分到頭
His work in Beijing, my work is also great pressure. Every night I settled after the father returned home, children have slept, day in and day out, come down one year, I tired, people lost a lot of weight. My little family into a disordered state, also began to complain of.
By the end of 2006, my heart tired tired reached the top, I like foreign big brother talk, saying that my body is not good, want to father to nursing homes. Big brother agreed, in fact, not on the father's side filial, big brother for me has always been full of guilt. He called persuaded her father to go home, father has been silent. Later said the eldest brother, sister, the body is not good, a long time will be the sister exhausted; besides, would also affect her family harmony. My father cried, he said: I muddled, I dragged down girl.
In this way, because our economic condition is good, but also to spend money to buy peace of mind, make up the feelings of" debt" to my father, I chose a very good nursing home.
こんな
All time is no time when it is past.

by fashiongirl
カテゴリ
全体
IT
links
Design
Healthy
gift
Lamp
Life
未分類
以前の記事
2014年 02月
2014年 01月
2013年 12月
2013年 11月
2013年 10月
2013年 09月
2013年 02月
2012年 11月
2012年 10月
2012年 09月
2012年 08月
2012年 07月
2012年 06月
2012年 05月
2012年 04月
2012年 03月
2012年 02月
2012年 01月
2011年 12月
2011年 11月
2011年 10月
2011年 09月
2011年 08月
2011年 07月
2011年 06月
2011年 05月
2011年 04月
2011年 03月
2011年 02月
2011年 01月
2010年 12月
2010年 11月
2010年 10月
2010年 08月
2010年 07月
2010年 06月
2009年 12月
2009年 06月
2009年 02月
2008年 10月
2008年 08月
2008年 06月
お気に入りブログ
外部リンク
メモ帳
最新のトラックバック
ライフログ
その他のジャンル
ファン
記事ランキング
ブログジャンル
画像一覧